How the COVID-19 Pandemic Changed Divorce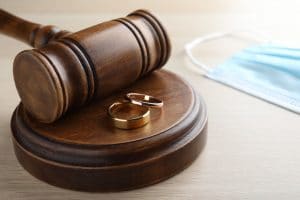 The world is forever changed since the COVID-19 pandemic took hold last year – the way we interact with each other, the way we work, and the way we do business have all evolved as the pandemic forced us into different ways of living. Even as more Americans are vaccinated, it's likely to be a long while before things are back to "normal," and most of us have become accustomed to pandemic living.
COVID-19 has also had a significant impact on family law issues, especially divorce. The way we get a divorce has changed, and even the reasons couples are seeking divorces have changed. Today, we want to look at how these changes can affect your divorce proceedings and child custody and/or support needs now, and in the future.
Too much time together may have driven people apart
Without the office or social life, many people have used this extra time alone to take a temperature check on their relationship. For some, they may realize they are unhappy in their marriage and start considering divorce. However, according to the results of the American Family Survey, divorce rates do seem to be down – so even though couples may be considering divorce, they are not yet going through with it. This does not mean they are repairing their marriage, but that the pandemic itself is preventing them from being able to end their marriage.
Another issue worth noting from the survey is that the marriage rate itself has substantially dropped during the pandemic, indicating that people simply aren't getting married right now, either. Many couples who did want to divorce last year could not, due to courthouse closures and hearing delays from COVID-19 concerns. Some may have stayed together for more practical reasons, like financial issues. Explains Wendy Manning, director of the Center for Family and Demographic Research, "Divorce can be expensive, and couples may be reluctant while facing economic uncertainty and/or health issues. These folks may feel 'stuck' and they could be delaying divorce until life feels more normal."
Disagreements over health risks are affecting child custody
Exposure to deadly viruses was rarely an issue in child custody matters before 2020, but it has come to the forefront of many disputes now. However, over the past year, many co-parents have found themselves at odds over mask-wearing, social distancing, and quarantining. Some parents may not agree on what are and what are not COVID-safe activities for themselves and their children.
If you are co-parenting, it is crucial that you and your child's other parent are clear on your family's pandemic plan of action, and ensure you all adhere to it. If you believe your coparent is putting your child in danger with his or her actions, you may need to petition to have your child custody order modified.
Increased financial stress from job loss and wage reductions
We all know that financial issues can contribute to divorce. The pandemic brought high rates of unemployment and partial unemployment to workers across Maryland and the United States. The American Family Survey reports that approximately one-third of respondents said that either one or both partners experienced loss of income. Further, couples who experienced financial crises during the pandemic faced more challenges in their marriage, at 37 percent.
It is also worth noting that individuals who lost their jobs and those who did not suffered financially. Per a Pew Research report, "A quarter of U.S. adults say they or someone in their household has been laid off or lost a job because of the coronavirus outbreak, and 32% say they or someone else in their household has taken a pay cut due to reduced hours or demand for their work." (Emphasis ours). Many people lost jobs that supplied their family's health insurance, adding another financial burden to an already stressful time.
Couples are more motivated to work it out in negotiations
Even without regular access to courtrooms and hearings, attorneys and clients were still able to take care of their family law needs – just in different ways. Rather than try their divorce in the courtroom and face backlogs as well as increased costs, couples continued to take advantage of collaborative divorce or mediation. Virtual hearings are the norm today, which offers convenience for many people, especially parents who may not have access to childcare during the pandemic.
Perspectives on parenting have changed
If you're the parent of a school-aged child, you have likely faced many unique challenges this past year. Without regular support systems like school and community, couples and co-parents experienced increased stress. According to the American Family Survey, "39 percent of fathers say they have struggled being at home with their children, compared to 25 percent of mothers; 32 percent of fathers say they feel they are failing as a parent, compared to 22 percent of mothers; and 31 percent of fathers say their children have become more difficult, compared to 19 percent of mothers."
As 2021 continues, the landscape will continue to evolve. No matter what your needs, your local family law attorney will be there to answer all of your questions. The Fulton divorce lawyers at McCabe Russell, P.A. are happy to work with you to find the best possible solution for your family law matters. Schedule a consultation with one of our attorneys by calling 443-917-3347 or reaching out to us through our contact form today. We maintain offices in Bethesda, Fulton, Columbia, and Rockville.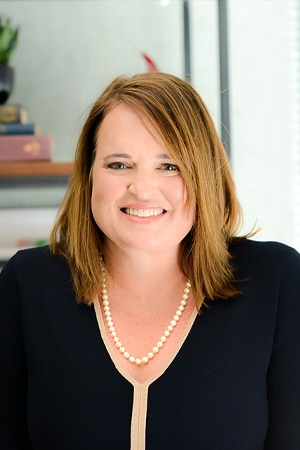 Heather is the firm's managing partner and divorce law guru. Heather knows all the ins and outs of divorce in Maryland and DC, and she knows exactly what to do to put her clients in a position to accomplish their goals.
Find out more about Heather McCabe