Experienced Montgomery and Howard County Lawyers Answer Questions About Serving Divorce, Custody and Other Documents
Providing proper notices to parents, spouses and other parties in Bethesda, Fulton, Columbia and Rockville

Divorces and other family law matters cannot proceed unless your spouse or an opposing party is properly served with the court papers. Some people try to avoid being served. Sometimes a parent may have moved without leaving a forwarding address. A spouse may be hard to reach because of his/her work hours. Maryland has standard procedures for serving parties of a family law action. They also have alternative procedures when a party is being uncooperative or there are legitimate problems in being able to serve someone.
At McCabe Russell, PA, our Howard and Montgomery County divorce attorneys understand the laws for how, when and where to serve court papers, as well as who can serve them. Through our extensive experience in Maryland, we have learned many of the problems that can make service difficult and the strategies for getting around those difficulties. Our lawyers work diligently to serve court papers so that families can move forward with their lives when relationships or circumstances change. We have four offices located in Fulton, Columbia, Bethesda and Rockville for your convenience.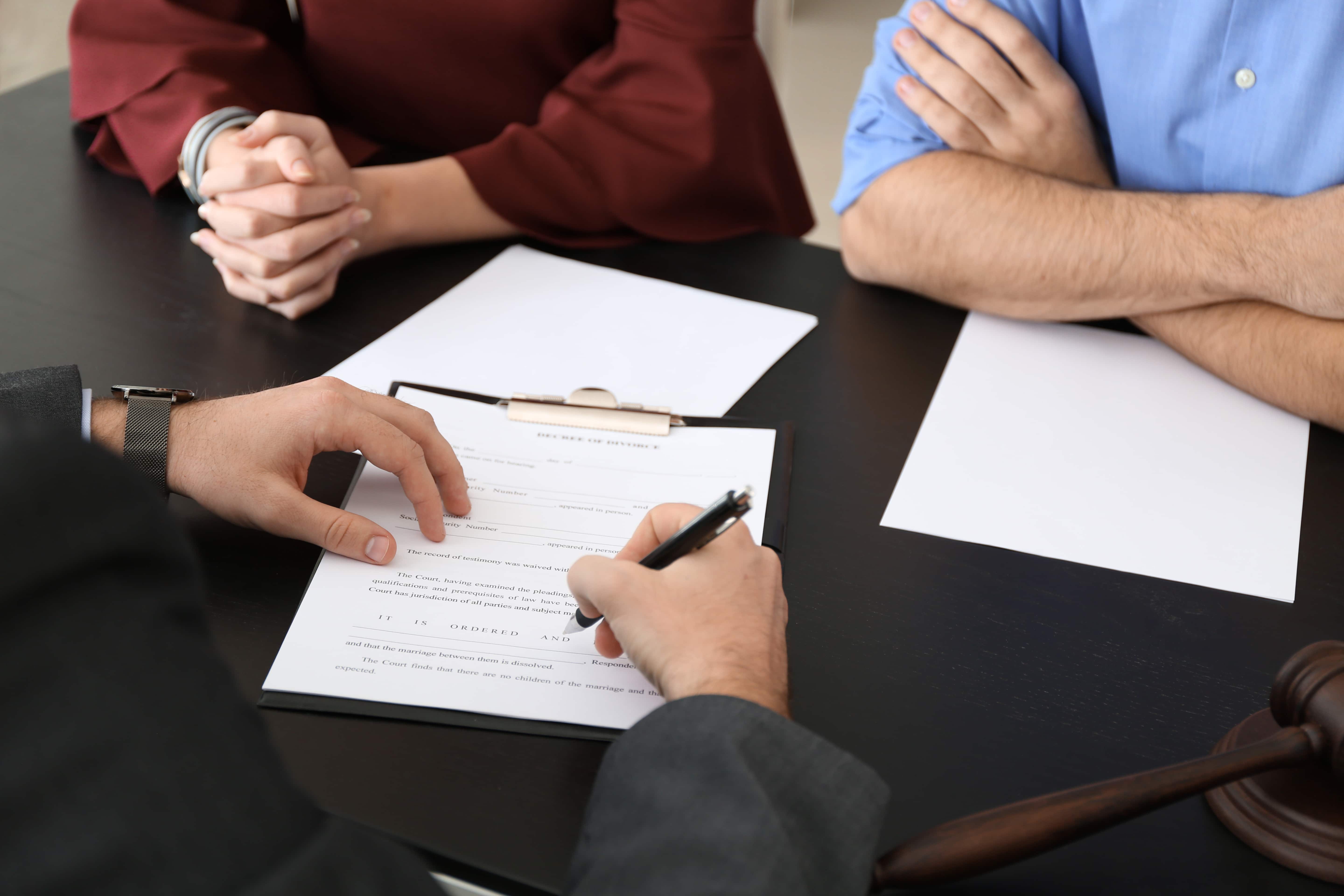 Who can serve the other party?
The service of legal documents may be accomplished by an adult (over 18 years old) who is not a party in the case. Spouses and parents cannot serve each other. Service can be made by:
A sheriff
Via private process (through a process serving company or by a non-party above the age of 18)
By certified mail with a return receipt
The process server must serve the other party or a person who lives with the other party and is of suitable age and discretion. The server should fill out an affidavit of service and file the paper with the court to verify that service was made.
How much time do you have to properly serve the other party?
For divorce papers, when you file the complaint, the clerk's office issues a writ of summons that informs the other party of the court case. The writ of summons issued by the court is only valid for 60 days and must accompany any papers to be served. You will have to request the court to issue a new writ if you are unable to serve the other party within 60 days. Our lawyers understand how to serve other court papers too, such as papers for custody or for modifying court orders.
What if you cannot locate the other party, or if they are avoiding service?

If you have tried unsuccessfully to serve a party several times, if you are unable to locate the other party or if the other party purposely avoids being served, you may try to serve the party through alternate means. One such means is called Service by Posting or Publication.
To use Service by Posting or Publication, you must:
File a Motion for Alternative Service with the court.
Document that the opposing party cannot be located.
Document that reasonable efforts have been made in good faith to locate the other party.
It is crucial that you specifically document your efforts at service. You must list the dates and outcomes of your attempts at service. Some good faith efforts to locate the other party include:
Trying to serve the party by certified mail (more than one time)
Sending letters to the other party's relative or friends asking if they know their whereabouts (save a copy of the letter, return receipts and any response)
Sending letters to the other party's employer asking if they know their whereabouts
Hiring a private investigator to locate the other party
Contacting the Motor Vehicle Administration of Maryland to see if they have the other party's current address
Contacting local child support enforcement agencies to see if they have any record of the other party and their current address
The court may then grant the motion and order that:
A notice be mailed to the other party's last known address
That posting of the notice by the sheriff at the courthouse be allowed
That notice of the court action can be published in a local newspaper
If the other party does not respond within a time period set by the judge, you may proceed to seek a default judgment or move forward with your case, even without the other party's involvement.
Our Montgomery and Howard County process of service lawyers simplify complex problems
Going through a divorce or a custody battle is already emotionally difficult. The laws on service can seem complicated. Your spouse or co-parent may be avoiding you. We work with experienced service professionals who know how to serve court papers. We get alternative approvals when standard service methods just are not working. For help now, please call us at 443-812-1435. You can also schedule an appointment by completing our contact form. Clients can meet with us at one of our offices in Fulton, Columbia, Bethesda and Rockville.