Strong Advocacy for Clients from Experienced Columbia Divorce Lawyers
Respected advise for couples when a marriage or relationship ends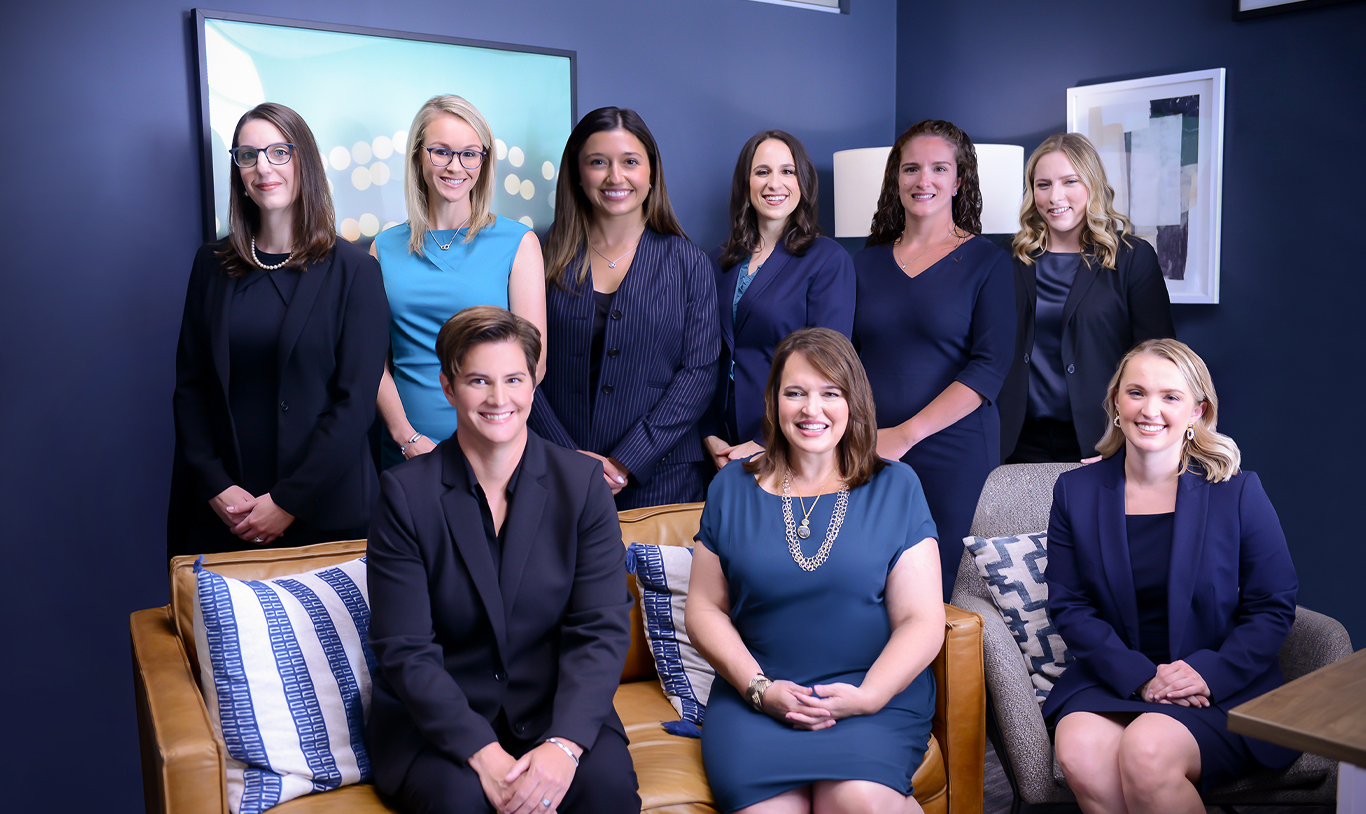 Clients going through a divorce are stressed and anxious. They wonder what the next steps in their lives will be and how they will afford to move on. They worry about what will happen to their children. Will the children be provided for? How can the effects of a divorce or breakup be minimized? Compounding the emotional turmoil surrounding divorce are questions about how the legal process works, how they can function until the divorce and family issues are resolved, and how they can make sure they and their children are protected.
At McCabe Russell, PA, our Columbia family law attorneys are experienced fighting for spouses, parents and children. We calmly and clearly explain the legal process and fight to put your life on firm footing. We do this by learning your family situation, assessing your mindset and prioritizing your needs. We then advise you about your options, plan a strategy for achieving your divorce and family goals, and fight to achieve those goals. We pride ourselves on giving honest advice. We try to resolve your case amicably, but we are always ready to go to court to assert your rights. We have a reputation for resolving the tough cases.
The major concerns in a Columbia divorce
Divorces are a step-by-step process. The right court papers need to be filed. Both spouses have a right to information about the other side's financial position, including the ability (or inability) to earn an income, the assets and debts, the health of each party and other considerations.
Divorces are generally resolved in one of four ways:
An agreement. A contract setting forth what each spouse gets and what they give up.
Mediation. An independent mediator is appointed to help both sides reach an agreement.
Divorce collaboration. A negotiation between the spouses and their attorneys.
A hearing before a family court judge. A formal question-and-answer presentation where the judge makes the final decisions.
The areas that our Columbia divorce lawyers handle include:
The resolution of all of these issues should be put into writing and made part of an enforceable court order.
Providing personal care and financial support for your children
Family courts always put the best interests of the children first. Spouses and parents can control their own lives. Children rely on their parents to give them a home, shelter, food, daily guidance and goals for the future. Children have the right to expect parents will put their differences aside and make sure their sons and daughters are healthy, happy and preparing for productive lives. Our lawyers advise parents that their interests need to mesh with the needs of their children. Our family lawyers protect children and advance the wishes of parents in the following areas:

Child custody. A decision or ruling must be made as to who will have physical and legal custody of the children. Both parents can share legal and/or physical custody.
Child support. Maryland uses guidelines that award support based on the parent's income, the number of children and other factors. Our lawyers work to show your spouse's or co-parent's true income.
Changing existing agreements. Custody and support agreements can only be changed if there is a major change in circumstances, such as the loss of a job, worsening health or relocation of a parent.
Proving paternity. Paternity is usually verified through genetic testing. In disputed cases, a judge decides the issue of paternity.
Protective and peace orders. Our Columbia family lawyers have no patience for violence or threats of violence. If you, a child or a family member fears for your safety, we bring immediate actions to order the abuser to stay away from you.
Adoption. Our Columbia family law attorneys help children be adopted by loving step-parents, LBGTQ couples, married couples, disabled birth parents and minors.
Best interest attorneys and child advocate. Sometimes children need their own legal counsel. Our lawyers are authorized to serve as attorneys for children. We can serve as child advocates, best interest lawyers and privileged communication attorneys.
Parenting coordination. A parent coordinator assists parents for the transition from married parents or parents who live together to parents leading separate lives. Although the parents live apart, they need to understand how to work together for their children's well-being.
One of our founding lawyers, Heather McCabe, is a certified parenting coordinator, which means she is adept at working through marital discord to do what is best for the children. Both partners, Heather McCabe and Emily Russell, are certified to act as legal advocates for children.
Helping same-sex couples in Columbia
Our attorneys represent everyone. Same-sex couples are now allowed to marry in Maryland because of a recent Supreme Court of the United States decision. Our lawyers help LGBTQ couples navigate the end of their marriage. We help these couples address the issues of divorce, equitable division of property, alimony, custody of children and support for children. We also handle domestic partnership agreements. We represent the LGBTQ community with the sincere and honest respect everyone deserves.
Types of Cases We Handle
Our Columbia attorneys handle a variety of cases, including:
Speak with an experienced Columbia divorce and family lawyer today
Assert your rights. Protect your children. McCabe Russell, PA fights for parties in divorces and child disputes. We understand which priorities matter. Through experience, we use many insights and strategies that can help resolve disputes and persuade judges. Our Columbia divorce and family attorneys help with your temporary struggles and long-term needs. For help now, please phone us at 410-849-6668 or fill out our contact form.