What Makes a Good Prenuptial Agreement?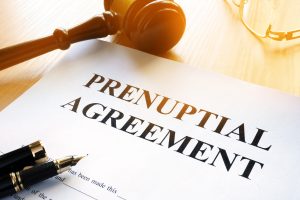 When we think of marriage, we are likely to think of love first. Then perhaps we think of friendship, attraction, stability, and so on. Romance. These factors all come into play when we are considering marrying someone. While these are important, marriage is not just a romantic celebration, but often a legally binding contract as well. When we consider marriage, we also need to consider the pragmatic parts of the relationship as well, such as finances.
It is a difficult topic to bring up sometimes, but when you are talking about combining your lives, buying houses and vehicles, starting a business together, maybe having children, it is critically important to consider not only your finances and how you both handle money, but also what will happen to your finances, assets, debts, properties, and businesses should your marriage ever end. It may not be a fun topic to think on, but if the worst should come to pass, you both will be financially set and secure, and you won't have to lose anything you are not prepared to lose.
What is a prenuptial agreement?
Before getting married, it is just as important to talk about your finances as it is to talk about the rest of your lives together. While this should be done in any serious, long-term relationship, people who are high-earners with many assets should consider a prenuptial agreement before getting married. A prenuptial agreement is a written contract indicating the financial and property (assets and debts) disbursements and responsibilities for each person.
While it may seem unromantic, that should not dissuade you from signing one. Preparing for the worst is not the same as expecting the worst, and many couples who sign prenuptial agreements go on to live long and happy lives together, never divorcing. It is important to keep in mind that, although it's declining, the US divorce rate is the third-highest in the world, and that in 2020, there were about 630,000 divorces.
With this in mind, a prenuptial or postnuptial agreement (a similar type of agreement that happens after being married) makes sense. There is no reason to take chances, only to lose what you've worked hard for.
Learning from celebrities
Professionals in lucrative careers should absolutely consider a prenuptial agreement. Many celebrities who have gotten married realized this and when their marriages ended, they were grateful for having prepared for this outcome. On the other hand, some celebrities have been offended at the idea of drawing out a prenup, as they believe that there is no possible way they would ever get divorced. Unfortunately for them, when the time came for their separation, they found themselves losing money and acquiring debt from a now loveless relationship.
Here are a few examples of actors and singers who signed prenups and didn't regret it:
Jennifer Aniston and Justin Theroux. According to Radar, in their prenuptial agreement, Aniston made it certain that her assets of $200 million were protected, which included everything she earned from filming Friends. This left Theroux with his own net worth of $20 million. To put that into perspective, had they not signed a prenuptial agreement, their assets would have been likely split down the middle, and Aniston would have lost around $100 million. Sources say that Theroux wasn't happy that he was in a relationship with someone who earned so much more than him, who wanted to protect their fortune.
Angelina Jolie and Brad Pitt. This couple's prenup shows how detailed you can make one. Jolie put in the agreement that should Pitt ever be unfaithful to her, Jolie would gain custody of their six children. The two also agreed that in the event of a divorce, they each would keep their pre-union assets, but everything they earned after being married would be split among their children through a trust. As we can see, a prenup is a good way of not only protecting yourself, but your children as well.
Beyonce and Jay-Z. The rumors are swirling once again that Bey and Jay are headed for a divorce. Throughout their marriage, this power couple has changed their prenuptial agreement a few times as Beyonce became more of a star, and her earnings grew. In the beginning, when Jay-Z was the greater earner between the two and Beyonce was just starting her solo career, they agreed in their prenup that Jay-Z would pay Beyonce 5 million dollars for every child they had should they split up. He would also have had to pay Beyonce 1 million dollars for every year up to 15 years of marriage. In the end, they had changed their prenup to more fairly reflect Beyonce's success:
According to the insider, it seems that they have agreed to split everything down the middle, at least in regard to the assets and overall net worth. "[They] have negotiated 50-50 custody terms, plus trust funds for their daughter Ivy and any future children, along with who gets what property and possessions if they separate," the source shared with Radar Online.
These sorts of prenuptial agreements are not only for rich and famous celebrities; we only know about them because of their fame. Couples with high earnings in all areas of life, from all different types of careers, agree to sign a prenup dealing with large assets, debts, and properties all the time. As we can see, it is a good idea, and often the hangups about signing them come from preconceived notions that protecting yourself from loss if the worst case scenario should happen is distasteful and somehow shows doubt in the union. No one marries expecting to get divorced, and yet divorces still happen. Prenups are insurance, just like one gets to protect their house against a fire or flood.
What to consider including in your prenuptial agreement
Often when people think of prenups, they simply imagine where their money and assets will go in the event of a divorce, but a good and thorough prenuptial agreement includes more than just that. It can list who gets custody of the children, household responsibilities, and even expectations for sobriety. Anything that is important to you in a marriage and with your finances can and should be listed in the agreement. Some of what you might include in your contract include:
Investments
Child custody and support
Obligations to support and care for any children from a previous relationship
Property and asset distribution in the event of death
Retirement benefits ownership
Separation of business and marital affairs
Credit card management
Joint bank account management
Pet custody
The usage of social media during, and after, the marriage
Agreements in the event of infidelity
Sobriety testing
Management of household tasks
Appearance and public appearances expectations
Plans for potential disagreements, such as mediation
There is so much more that can go into a prenuptial agreement that is not simply who gets what in terms of money and property. This is why it is a good idea to seek out professional help from a Bethesda prenuptial agreement lawyer.
Why you need a Bethesda family law attorney
It is easy to think you know exactly what you want in a marriage should the two of you do agree to a prenup, but as we have seen, there are a lot of factors to consider when thinking about your life after a possibly long and involved marriage. There will be many aspects to consider and that will come into play when it is time to divide assets. If you miss something important when drawing up the agreement on your own, you may come to regret not having had a professional run through the agreement with you. That is why having the counsel of a Bethesda family law attorney is the best way to ensure that if the worst should happen, you do not lose anything you are not prepared to give up.
The lawyers at McCabe Russell, PA have helped clients throughout Bethesda and the greater Montgomery County area to devise detailed marriage contracts that best suit their needs. We understand that it is a sensitive topic, especially as you are about to get married. We handle our clients with care and understanding. Protecting yourself from loss does not make the love between the two of you any less strong. Understanding that you both deserve the best for yourselves is a part of developing a healthy relationship. If you are interested in drawing up a prenuptial or postnuptial agreement, call us or use our contact page to schedule a consultation. We want you protected whether you end up needing that insurance or not. We proudly serve clients throughout Columbia, Rockville, Fulton, and Bethesda.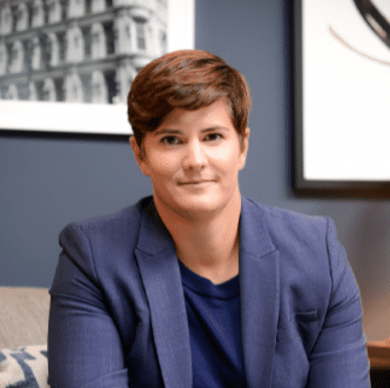 Emily has earned the well-deserved reputation among her colleagues for her willingness to successfully take on some of the most difficult divorce and custody cases throughout the state. Without a doubt, Emily is the trial attorney you want seated on your side of the courtroom.
Find out more about Emily Russell