Happy Divorces Are Possible; Just Ask Tia Mowry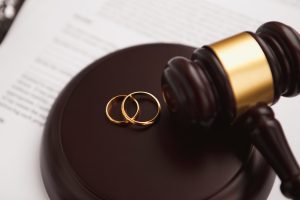 Celebrities are often known for their over-the-top weddings, but perhaps they are more well known for their disastrous, messy divorces. More often than not, it is the end of their relationships that gains more notoriety than the beginning or middle, when things might have appeared more happy and healthy for them. Just in 2022, we've seen a slew of big-name actors and musicians and models end their marriages.
Just a few of these celebrity splits included Emily Ratajkowski & Sebastian Bear-McClard, Tom Brady & Gisele Bündchen, Billy Ray Cyrus & Tish Cyrus, and Jason Momoa & Lisa Bonet. These couples divorced likely because of the same reasons any normal couple does, only their dirty laundry was aired for all of us to see due to their wealth and fame. Must all divorces end with each spouse holding malice for the other, parting on bad terms? Actress Tia Mowry shows us that divorce does not have to be a toxic event in our lives, but it can also serve as a way to show self-love, to be free, and to leave a relationship a better person.
Tia Mowry's healthy, happy divorce
Early this year, Tia Mowry and her husband, Cory Hardrict, divorced. While we are used to seeing reasons for divorce such as infidelity and abuse, Mowry cited that she needed to make her own happiness and self-worth a priority. Stating that she had seen therapists and losing family members, it seemed that the view on her marriage had changed, and that divorce would be what was best for her.
Mowry did not see marriage as a permanent bond that you have to struggle through, even when there does not seem to be a way forward that will make everyone happy. Instead, she said that her marriage with Hardirct was more akin to a "curriculum." She went on to describe it as "you're learning, you're growing, you're evolving, you're creating, and I was able to create with Cory some beautiful, amazing children."
In our society, women are often made to feel worthless, and that our own happiness and health should come second to that of our family and friends. Mowry's decision shows that health and happiness can be spread around, and that comes when she prioritized her own worth as well as others.
Mowry described their marriage as a success, and that their divorce was more like a celebration. There was joy and happiness and fulfillment in their meeting and lives together, but that does not mean that their parting must be the end of those things. Mowry and Hardrict intend to remain friends and co-parent their children together.
Jezebel included a succinct and poignant quote from Mowry that we should consider in our own lives: "It's not about staying in something because however long you are in that situation that equals success. It's about really, again, are you happy? Because life is really short."
What are good reasons to consider divorce?
Marriages are important. We are not here to say that divorce is always the answer. Oftentimes, we have to compromise and work on give and take in our relationships in order to continue to have a happy and healthy relationship with our partner. So how do you know when the marriage is merely hitting a small bump in the road, or whether the engine is broken, a tire is flat, and you're slowly sinking in a lake?
These are some questions you should ask yourself if you are considering divorce:
Are you happy?
Are you still in love?
Has communicating your issues with your spouse changed anything?
Are you the one always compromising or contributing to the relationship?
Are you prepared for the emotional and financial distress that divorce might bring?
Are you the one to always sacrifice your happiness for compromise?
Mowry's story shows us that divorce does not always ruin families or end friendships; however, severing bonds and relationships even if it ends on bad terms may be what's healthiest for you and your family.
Why mediation is a good choice for an amicable divorce in Fulton
If, like Lia Mowry, you want a friendly divorce, and you are expecting little conflict, you may wish to consider mediation over lawyer-driven divorce, which is what we usually think of when we think of divorce proceedings. With a traditional divorce, generally, the two parties have lawyers who represent them, and they discuss the divorce process together with a court involved. A lawyer-based approach can be costly, lengthy, and is usually best for high-conflict or complex divorces.
Mediation, on the other hand, is a more open process between you, your spouse, and a mediator, who is a mutually agreed-upon family lawyer. This form of divorce works best for partners who have already discussed divorce plans and have worked on resolving disputes. Mediators are meant to not show favor to either party, and must be objective in assisting with the divorce. Meetings generally take place in the mediator's office, are confidential, and do not necessarily have to involve a judge unless you and your spouse wish to have a recommendation.
Mediation is finished when both parties have reached a final agreement concerning separation of property, parental plans, child custody and support, and other issues at hand. Mediation is great for low-conflict divorces. It is a more affordable and generally quicker process than a lawyer-driven divorce.
If you are at the point in your life where divorce would be the best thing for you and your family, then you should seek out the counsel of a divorce attorney. The Fulton divorce attorneys at McCabe Russell, PA have helped clients through their divorces using mediation, with both parties finding an amicable conclusion to their relationship. If you are seeking a way to divorce that is affordable and with minimal conflict, call or use our contact page to set up a free consultation. We proudly serve families in Fulton, Bethesda, Rockville, and Columbia.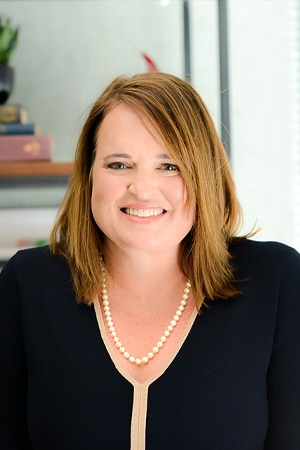 Heather is the firm's managing partner and divorce law guru. Heather knows all the ins and outs of divorce in Maryland and DC, and she knows exactly what to do to put her clients in a position to accomplish their goals.
Find out more about Heather McCabe