Why We Hate the Term "Starter Spouse"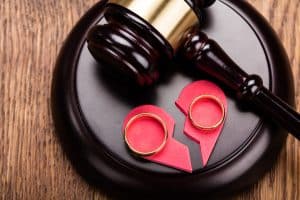 Celebrities have often glorified the idea of marriage by flaunting their "love-filled" relationships on social media and by throwing large, extravagant weddings. With the rising use of social media, like Instagram and TikTok, it seems like celebrities and influencers are somewhat unintentionally pushing this skewed perception of love and marriage onto average people.
So when they ultimately divorce after a short period of time, a lot of people are starting to see it as the norm. The celebrity divorce rate is actually upwards of 67% higher than that of average people and yet no one bats an eye. In fact, people are starting to consider their partner from their first marriage as their "starter spouse."
What exactly is a starter spouse?
A "starter spouse" is a relatively new term. Think of it as if it were a starter house: it is your first chance at breaking into the real estate game and gaining equity. You know that your first house probably will not be the house you will live in forever. You may also go into it knowing that you will not want to keep it for more than a couple of years. But you learn a lot throughout the process of being a first-time homeowner, which makes you so much more prepared for your second—and potentially your forever—house. That is exactly what people consider a starter spouse to be.
Some people are now going into marriages knowing that they may not want to be with the person they are marrying forever, or even for more than a couple of years. But hey, it is a great way for them to learn how to be a spouse and for them to know what to do in their next marriage. Their first marriage is sort of like a trial run in a way. Once there are a few bumps in the road or they no longer feel the spark that made them want to marry their spouse to begin with, then it is time to start over with someone else. But this is not really the best way to go into such an important event in life.
Is social media playing a role in start marriages?
The focus, effort, and energy younger generations put into social media could be partially to blame for this new ideation. Fantasizing about having a huge, beautiful wedding so pictures can be posted for all their followers to see and envy is likely part of the issue. Also, some may be trying to play "catch up" to their friends. Once they start seeing others getting engaged or married, they may rush to do the same without really thinking about if their partner is the perfect match.
Divorce is not as easy as you may think
When things get tough, it may seem like it is easier to make a run for the hills and get out of your marriage. However, divorce is not quite that easy. There is paperwork that needs to be filled out, and divorce proceedings are not always fast. Even when both partners are on the same page that the marriage should be over and they agree on how to split assets, the process still is not so simple. Working with a highly-experienced Rockville divorce lawyer will help you through the process and make it a little easier, but there are some things you may not be thinking about:
Waiting period – In Maryland, you may not be able to start the divorce process as soon as you want to. If you are not eligible for a mutual consent divorce in Rockville, then you need to be separated from your spouse for at least 12 consecutive months before you are legally allowed to file for divorce.
Cost – Getting a divorce is not cheap, fast, or easy. Attorney fees can add up quickly. Plus, dividing the money in your bank account and taking on more debt than you came into the marriage with will only cost you even more in the long run.
Marriage should not be something that is taken so lightly, and spouses should never be treated as "starters." Extravagant weddings with fast-followed divorces are becoming more glorified in this day and age, but that does not mean they are the best way to go about life. Remember that people only post what they want others to see on social media, so there is always more to it behind the scenes.
You should never feel rushed to get married simply for the sake of checking another box in life to be up to speed with others. Take your time and try to make sure that your first spouse can be your forever spouse. And if there are some bumps in the road in those first few years, there are other options, like counseling, that can help you work towards becoming each other's forever spouses.
If you are considering filing for divorce, you should talk to an experienced Rockville divorce lawyer about your options and your legal rights. The family law attorneys at McCabe Russell, PA can help you determine the best path forward and help you every step of the way. We proudly serve families in Fulton, Bethesda, Rockville, and Columbia. To set up a consultation, call our office, or fill out our contact form.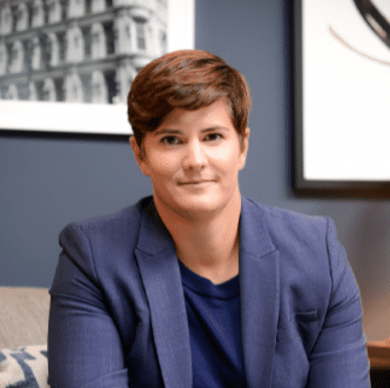 Emily has earned the well-deserved reputation among her colleagues for her willingness to successfully take on some of the most difficult divorce and custody cases throughout the state. Without a doubt, Emily is the trial attorney you want seated on your side of the courtroom.
Find out more about Emily Russell