When Will the Court Seal Divorce Records in Maryland?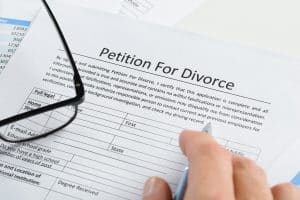 The ongoing legal battle between actors Johnny Depp and Amber Heard attracted a lot of attention, particularly as the case played out on live television and across the internet. However, months after the jury handed down their verdict in the defamation trial, evidence was unsealed that had never been presented to the jury. After reviewing the information, supporters on both sides felt that some of the documents and recordings should have been permitted in the trial as they felt it may have affected the outcome of the case.
While this was a defamation case, not a divorce case – Depp and Heard's contentious divorce was finalized in 2017 – the question of why certain information is suppressed or sealed in court proceedings is a reasonable one. Whether you followed the defamation case or not, you may have found yourself wondering what sort of information can be or typically is suppressed in a court case – particularly in a divorce, why either side might request it, and why a judge might rule for or against the motion.
Sealing divorce records in Fulton, Maryland
In Maryland, divorce proceedings are a matter of public record. Unless the person seeking the divorce requests that the records be sealed, they will be available to anyone interested in reviewing them. Interested parties can read and make copies of divorce records in Maryland, however, only certain people may obtain certified copies. Filing divorce records under seal can either make the entire record, or parts of the record, private, depending on the court's order.
Why keep Fulton, Maryland divorce records private?
The main reason people ask the court to seal their divorce records is privacy. When a divorce involves famous or prominent people for whom the public airing of their dirty laundry, so to speak, might be particularly troublesome, the odds are good that the petitioner will request that the judge seal the records. However, just because someone asks for their divorce records to be sealed, does not mean the court will agree. In general, the court considers the public's right to information to be a higher priority than the individual's preference for privacy. While some judges may consider the privacy of prominent person to be a valid reason to seal a divorce record upon request, others require more convincing.
In Maryland divorce cases, the party who requests their divorce records be sealed must present a compelling reason to convince the judge to rule in their favor and seal the records. Typically, acceptable reasons to seal divorce records, either in part or in full, include:
To protect any minor children from being identified. Just as the Maryland courts keep records relating to the adoption or guardianship of minor children sealed from the public, so too might the court agree to seal records in a divorce where children are involved. In this case, the court may consider the rights and privacy of the child or children and rule in favor of sealing the records in order to protect the children from being easily identified.
To protect victims of domestic violence. Similar to the court protecting the identity of minor children, when a party in a divorce is a victim of domestic violence and cites that as a reason for the divorce, the court may agree to seal the divorce records in order to protect the safety and privacy of the victim.
To protect confidential business information. The court may require you or your spouse to supply specific information about any business ventures. This could include confidential information related to various aspects of the business, its operations, financial records, stakeholders, or employees.
What kind of information is included in divorce records in Maryland?
While it may seem a bit over-the-top for the average person to ask a judge to seal their divorce records, consider the amount and variety of information the court requires in a divorce filing. In general, Maryland circuit courts – where divorces are handled – require:
The reason for the divorce. At a minimum, Maryland divorce law requires the plaintiff in a divorce to disclose why they are seeking a divorce. This may include claims such as adultery, desertion, domestic abuse, separation of at least 12 consecutive months, or other reasons that one or both parties in the divorce may prefer to keep private.
Requests for financial support. Spousal is considered to be a fairly normal "ask" in a divorce, especially when one partner was the primary breadwinner. Whether your spouse completely supported you financially because you stayed at home to raise children, or if they simply make significantly more money than you, you may need to request either short- or long-term spousal support. Having everyone know your financial business may be reason enough to want to keep your divorce records final even if large sums of money are not involved. If you receive or are required to pay spousal support or some sort of financial settlement in a large amount, keeping that information private may be a matter of safety.
Information related to child custody agreements. If you and your spouse have minor children, a child custody agreement must be agreed upon. This means your children may be included by name in the divorce paperwork and court records, and certain details about the custody agreement may be public record.
Details involving major asset division. The division of assets can be one of the most contentious parts of a divorce, typically second only to child custody agreements. Deciding who gets the house or other properties, any antiques or art collections, and treasured family heirlooms can be challenging. The same goes for divvying up finances, including retirement accounts, pensions, or investments. If you and your spouse own a business together, that is another matter that must be resolved in the divorce. Information on all of these aspects of your marital assets must be included in divorce records.
What kind of evidence might be suppressed in a Maryland divorce?
While suppression of evidence is more common in a criminal case, it can occur in divorce proceedings. Generally speaking, this may involve evidence or documentation related to claims of abuse or adultery, especially information related to claims of prior abuse or adultery by previous spouses or domestic partners.
Should you have your Fulton, Maryland divorce record sealed?
The decision to request that your divorce records be sealed or information suppressed is a deeply personal one – and oftentimes a practical matter as well. Depending on your specific situation, your Fulton divorce lawyer may recommend asking the court to seal all or part of your divorce records. Speaking with an experienced divorce lawyer in Fulton is the best way to determine if this is the right course of action for you.
The divorce and family law attorneys at McCabe Russell, PA in Fulton are experienced in all aspects of divorce and child custody and stand ready to assist you. We are skilled negotiators and litigators who take our responsibility to our clients and their families seriously. Our compassionate, pragmatic approach helps make it possible for our clients and their families to move on from divorce in a healthy manner. We represent families in and around Fulton, Bethesda, Rockville, and Columbia, Maryland. Give us a call today at 443-917-3347 or complete our contact form to schedule a consultation.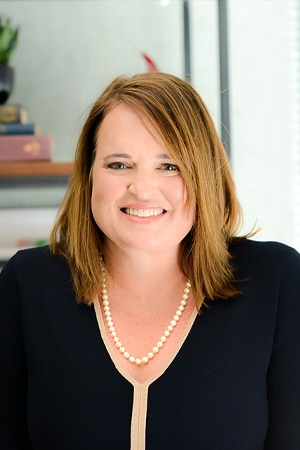 Heather is the firm's managing partner and divorce law guru. Heather knows all the ins and outs of divorce in Maryland and DC, and she knows exactly what to do to put her clients in a position to accomplish their goals.
Find out more about Heather McCabe