What Documents Need to Be Updated When a Divorce Becomes Final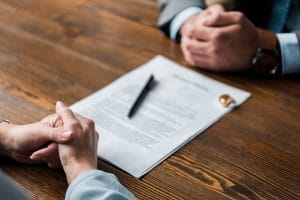 There are many unglamorous and tedious parts of the divorce process. One aspect is definitely the amount of paperwork waiting for both partners during the divorce process and once the divorce is final. Once a divorce decree has been issued, it is important for you to be aware of the many documents that you must update.
Listed below are a few of the documents that you may have to update, as well as the circumstances where these updates may apply.
Update your mailing address
If your address has changed, your documents must include your current mailing address. You do not want to deal with the hassle of connecting with your ex-spouse to receive your mail or any important documents mailed to you.
Request a new Social Security card
If you changed your name, you'll need to change your social security card with the Social Security Administration. To update your information with the Social Security Administration, you will need to bring your divorce decree to show four documents. The first document is a document that shows proof of name change; this can be your divorce decree. The next document is a document that shows proof of identity.
You can prove this by using a valid photo ID like your driver's license or passport. The next document is a document showcasing proof of citizenship. This can be verified using either a copy of your birth certificate or a valid passport. Last but not least, you will need your original Social Security card. Once your social security card is updated, it will help you to update any additional documentation, like your driver's license.
Update all life insurance policies
If you owned any life insurance policies during your marriage, more than likely your spouse was named as the primary beneficiary. Needless to say, that needs to be updated immediately. Remove your ex-spouse as the primary beneficiary and update your beneficiaries. If you do not, your ex-spouse may obtain any of your proceeds after your death.
Making changes to retirement plans
Just like with your life insurance policy, you need to update the beneficiary designations for your retirement plan. Some divorcees have a separation agreement or a court order that permits a spouse a portion of their retirement. Make sure that you are aware of the necessary orders and abide by them, if permissible.
Updating your estate plan
A Last Will is a document that a person uses to express how they would like their assets divided after the person passes away. If you had wills executed during your marriage, you likely named your spouse as the primary beneficiary. In some cases, there are some spouses who continued to keep their ex-spouses as primary beneficiaries even after divorce. If that is not what you wish to do, it is in your best interest to update your will as soon as possible. Many people replace their spouses with their children as the new primary beneficiaries.
A medical power of attorney and medical directives
A Medical Power of Attorney is an individual that is granted permission to make medical decisions for a person when that person does not have the capacity to make those decisions. When you were married to your spouse, your spouse was most likely your medical power of attorney. Needless to say, you do not want your ex-spouse to continue to stay in this position. You must remove your ex-spouse from this position and update with the proper new medical power of attorney.
HIPPA authorization forms must be updated
With a HIPPA Authorization, an individual has the permission to use and access protected health information for specific purposes. For example, a husband may have the authorization to make a medical decision regarding his wife. If your ex-spouse was listed on your HIPPA Authorization form as one of the individuals that were granted permission to your health information, you must update this form and remove your husband from having that authorization.
Are tax forms required to be updated?
Numerous updates must be considered while updating tax forms. In addition to providing your legal name and new address, you must update your filing status and tax withholdings. For example, you want to make sure you are no longer receiving an allowance for being married once you've changed your filing status to Single. To calculate how much you would owe, you would need to calculate your new total household income. To help with tax withholding, you must also complete a new Form W-4 and submit it to your employer.
Notify your employer that you need a new W-4
Employers use Form W-4 to gauge how much tax must be withheld from their employee's paychecks. If you fail to update your W-4 once your divorce is finalized, your employer may continue to withhold money based on your joint income level. This can put you in the uncomfortable position of either underpaying tax or paying too much in taxes. The IRS will consider you unmarried only if a divorce decree is in your possession by December 31.
Did you change your maiden name?
If you have changed your name or reverted back to using your maiden name, there are several documents you must update. The most important documents range from your social security card, driver's license, automobile title, and registration to life insurance policies and your will.
Do I have to update my driver's license?
If you've changed your name, you'll also want to get your Driver's License changed, too. To change your driver's license, you will need to find legal proof of your former name. Legal proof of your former name can be presented by either showing your birth certificate or an old passport.
Do you have questions about the finalization of a divorce? Are you concerned with filing for divorce? If so, it's time to speak with an experienced Rockville divorce attorney from McCabe & Russell, PA. Call our office at 443-917-3347 or fill out a contact form on our website. We have offices in Fulton, Columbia, Bethesda, and Rockville.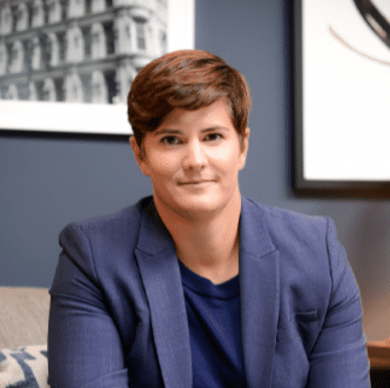 Emily has earned the well-deserved reputation among her colleagues for her willingness to successfully take on some of the most difficult divorce and custody cases throughout the state. Without a doubt, Emily is the trial attorney you want seated on your side of the courtroom.
Find out more about Emily Russell