Kim and Kanye Reach a Divorce Settlement (Finally!)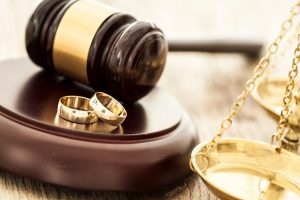 After she initially filed back in February of 2021, Kim Kardashian and Kanye West have reached a divorce settlement, reports the media. This puts a cap on a tumultuous few years for the ex-spouses, who have seen their fortunes rise and fall, their dating lives examined, and experienced multiple controversies. After all is said and done, the court filings reveal quite a bit about the settlement.
By coming to a divorce agreement, the pair avoids going to court. Kardashian was obviously prepared to do so, as her attorney had already deposed West – a deposition for which he failed to show up. Had they not come to a settlement, their divorce would have proceeded to trial.
What are the terms of the settlement?
Forbes outlines the divorce agreement per court documents filed in Los Angeles Superior Court, where it awaits approval from a judge.
Once the Superior Court judge signs off on the agreement, it is official and court-approved. This means that if either Kardashian or Ye break any of the terms of the agreement, the other can look to the court to enforce it.
What's a divorce settlement, exactly?
A divorce settlement is the agreement you and your spouse come to regarding the terms of your marital split – including asset division, alimony, child support, custody, and other relevant matters. This process can be cordial or contentious, short or lengthy, and as detailed as you need it to be. Do note, however, that the word "settlement" does not mean you have to settle for anything. It is simply the word used for the legal document that explains the terms of your divorce.
The Legal Information Institute notes that a divorce settlement agreement has many different names:
Marital settlement agreements, also known as divorce settlement agreements, marital termination agreements, separation agreements, or stipulations of settlements, are written contracts between divorcing spouses of their responsibilities and rights after divorce. Once formed, both parties are legally bound to them. If one party is not willing to obey their obligations, the other can file the agreement with the court to enforce it. If the judgment of divorce has not yet been issued, the court will incorporate terms from the agreement.
You and your spouse may reach your settlement agreement through mutual agreement, mediation, negotiation, or even during trial.
What's in a good divorce agreement?
Even in the (rare) event you and your spouse agree on every single aspect of your divorce, we never advise signing a divorce settlement agreement without having your Fulton family law attorney review it first. Your lawyer has expert knowledge of the law and knows what details to include, what issues to look out for, and potential future scenarios for which to account.
Although every divorce settlement is specific to the couple involved, we have some general tips that can apply to most agreements. Following are a few things to consider:
Child custody. Determine who will have physical versus legal custody, whether custody will be sole or legal, and how visitation will work. Remember to include provisions for holidays, vacations, extracurriculars, and how to handle issues when one parent is unavailable during their scheduled time.
Daycare or afterschool programs are costly and should also be addressed in your divorce agreement. You can also list any extra medical or other expenses not covered by insurance in this section.
Financial support. Will one spouse pay alimony and/or child support? How much, when, and for how long? If you and your spouse cannot come to agreement on this, a judge will make a fair and proper ruling. Children especially are entitled to financial support.
Asset division. How will you and your spouse divide your joint assets? Will you sell the family home and split the proceeds? Will the parent with primary custody keep the home? What about the family pet?
Life insurance. If you are to receive alimony or child support, it is recommended your ex-spouse maintain a life insurance policy naming you as a beneficiary to ensure you and your children remain financially secure in the event they pass away after your divorce.
Finally, be specific. Do not just say, "Spouse A will pay child support monthly." Say, "Spouse A will pay child support on the fifth of every month." Keep this in mind for all issues in the agreement.
The experienced family law attorneys at McCabe Russell, PA can help you with your divorce agreement, and with every part of the divorce process. Let us answer your questions and put your mind at ease during this often-stressful time. Our lawyers serve clients and families in Bethesda, Fulton, Rockville, and Columbia. Call our office, or fill out our contact form today to schedule a consultation.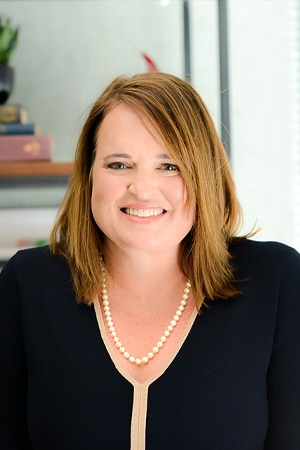 Heather is the firm's managing partner and divorce law guru. Heather knows all the ins and outs of divorce in Maryland and DC, and she knows exactly what to do to put her clients in a position to accomplish their goals.
Find out more about Heather McCabe