How to Help Your Kids Through the Holidays After Divorce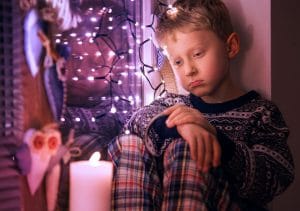 Kids of divorce experience the holiday blues at least as much as newly single parents do. It can feel "weird" to split a holiday, or to only see one parent instead of both. This can leave kids feeling angry and frustrated at one (or both) parents and feeling guilty for not somehow making it all magical for all people.
While divorce might have been the best thing for you and the kids, holiday nostalgia can often dull the memories of why a divorce was the right move. If this is your first holiday as a co-parent, there are a few things you can do to help your kids focus on and celebrate the good.
Ways to make the holidays better for the kids
Take the lead on gift ideas. The first holiday season after a divorce makes everyone worry about money, even if they've never worried about money before. This is also true of your kids, who may feel like they must spend their own allowances or birthday gifts to help each parent feel special. You can help them plan by setting a budget, limiting the number of presents you buy, or deciding that monetary gifts are no longer on the table. Perhaps you can start a new tradition of acts of service, instead, if you are worried about finances.
Find something special to do with each child. Holidays are stressful even when parents are together, and kids pick up on that stress. Find something special to do one-on-one with each of your children. It does not have to be holiday related, either. Maybe one can teach you the latest dances on Tik Tok or introduce you to a new game. Maybe you can learn a new skill, like knitting or cooking. Finding some time to devote to each child individually (and in a group) can help you strengthen your bonds with your kids and reinforce the importance of spending time together during a stressful time of year.
Don't rehash the custody battle. You and your kids both know there will come a point when it's time for them to head to your ex's household. Don't make it tougher for them by reinforcing how much you'll miss them, or how sad you will be without them. Instead, focus on how great it is that they'll see both parents for the holiday, so they can continue their festivities. If their joy is your joy, they will likely feel happier and more comfortable.
Establish a schedule. Make it simple for the children by working out the kinks of the holiday with your ex before telling the kids what the plans are. It is okay to be flexible, especially if there are extenuating circumstances, but you and your ex should hash this out first, so you can present a united front.
Celebrate together, anyway. If your divorce was amicable, there is no reason why you cannot still host a family dinner, or go ice skating, or follow any of the traditions you did in the past.
Make new traditions. If the divorce was less-than-amicable, then you can start new traditions. You can choose a different rink for ice skating or swap it for another activity. Instead of going caroling – especially during this year, with the pandemic – perhaps you can start a family singalong over Zoom. Maybe this is the year that the kids choose and cook the Christmas meal (provided they are old enough to safely do so, with or without supervision.)
Dealing with the holidays after a divorce can be a struggle, whether it is your first holiday season on your own or not. At McCabe Russell, P.A., we can help you adjust to the new path your life is taking by shouldering some of the burden for you. To meet with an experienced Bethesda divorce lawyer, please call 443-917-3347, or reach out to us through our contact form.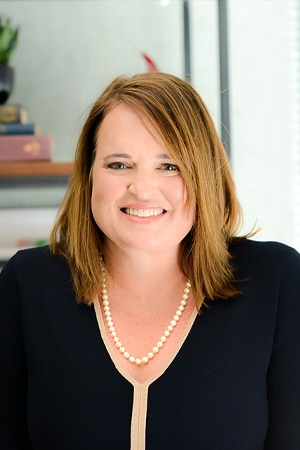 Heather is the firm's managing partner and divorce law guru. Heather knows all the ins and outs of divorce in Maryland and DC, and she knows exactly what to do to put her clients in a position to accomplish their goals.
Find out more about Heather McCabe