Hayden Panettiere Shows Us That Relinquishing Custody May Be What's Best for Your Child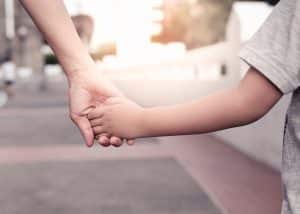 No one wants to lose custody of their child. It is often seen as a sign of being a bad parent, but this is not always the case. Sometimes, allowing the other parent to have custody over them is what is what your child needs. As parents, we can work hard to provide our children with a roof over their head, plenty of toys, food on the table, clothes for them to wear, and an education. These are all things children need, but they also need a stable emotional relationship with their parents, and they need an environment that will always be safe.
As humans, we are flawed and we struggle, and it can be difficult to make sure that our children are happy and have everything they need. Sometimes we forget that our own emotional well-being is just as important – not just for our sake, but for the sake of our children as well. The best thing we can do for our children is to ensure their safety and happiness, and if we are not in a position to provide these things but our former spouse is, then giving up custody of your children is not a sign of weakness or lack of love; it is you making the ultimate sacrifice so that your child can have the best life possible.
Hayden Panettiere's difficult decision to give up custody of her child
In a recent discussion on Facebook Watch's Red Table Talk, Hayden Panettiere opened up about the most difficult and heartbreaking decision she had to make: giving full custody of her only daughter to her ex-husband, Wladimir Klitschko.
Earlier this year, Panettiere revealed for the first time that she had been struggling with addiction to alcohol and pills since she was 15 years old and a child actress. She was introduced to "happy pills" to stay alert and energized during interviews, and the older she got, the more she began to rely on drugs and alcohol. Panettiere hit rock bottom shortly after she gave birth to her only child, and her postpartum depression caused her to seek solace within her addiction.
Her depression and worsening addiction not only affected her relationship with her then-husband Klitschko, but also with her young child. She told People magazine: "I never had the feeling that I wanted to harm my child, but I didn't want to spend any time with her. There was just this gray color in my life." Panettiere also stated she didn't drink while she was pregnant but started again after giving birth to Kaya.
Panettiere made the brave though painful decision to give Klitschko custody of their child while she took time to work on herself so that she could be the mother her child deserved, and so that she could find peace in her life. After eight months of rehab and plenty of hard work and introspection, it seems she has succeeded in her goal.
When you should consider relinquishing custody of your child
We all struggle in our lives. Just because you are having a difficult time does not mean you need to consider handing over custody of your child right away. However, there are certain situations under which you need to take a hard look at yourself and your child's wellbeing, and contemplate what is best for them. These situations include:
Struggling with addiction, like Panettiere, is a good example. While Hayden was not concerned about harming her child, addictions to drugs and alcohol can make us act differently than we might normally, and they can lead to negligence and recklessness that may seriously traumatize or injure your child. It is also possible that you may spend money that you would have spent on raising your child on fueling your addiction instead.
Mental illness. It is important to note that parents with a mental illness can be great and loving parents that can take care of their children in the way that is needed. If a parent suffers a mental illness that may put the child in danger or cause the relationship between parent and child to grow distant and unloving, then that is a sign to consider relinquishing custody.
Domestic violence/child abuse. Whether it is one or the other or both, it is critical that a child has a safe environment to live in. Domestic violence, even when it is not physically directed at the child themselves, can severely traumatize them, and still cause them to feel unsafe in their home. The constant stress of a house full of conflict can negatively impact their brain's development and can affect them later in life.
All of these situations are not only when you should consider giving up custody of your own volition, but if a judge discovers that the child is living in a home with these conditions, they may force you to relinquish custody whether you choose to or not.
Why you need a Rockville child custody lawyer
If you do decide that you wish to allow your ex to have custody of your child, you should contact a child custody lawyer. A lawyer can help you and your spouse work out the details of the custody, along with visitation rights, a parenting plan (or changes in an existing parenting plan), and child support modification if needed. This decision is possibly the most important decision of your life, and seeking professional and legal consultation is the best path forward so that in the future, your interactions with your children are exactly what you want them to be.
The decision to let your ex take full custody of your children is not an easy one, and it should not be made lightly, but it may be what is best. It takes an immense amount of strength to let the ones you love most go so that they can live happy and safe lives. It does not have to mean goodbye, but it may mean goodbye for now. Working on making yourself a healthy and stable person is the first step to becoming the parent your child deserves.
If you are considering changing your custody arrangement, call McCabe Russell, P.A., or use our contact page. We want to help you through this difficult decision in any way we can, and our team of lawyers will offer the expertise that we have used to help clients throughout Rockville, Fulton, Bethesda, and Columbia.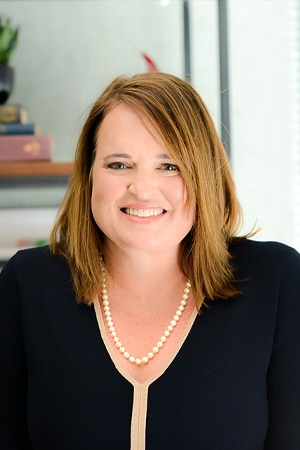 Heather is the firm's managing partner and divorce law guru. Heather knows all the ins and outs of divorce in Maryland and DC, and she knows exactly what to do to put her clients in a position to accomplish their goals.
Find out more about Heather McCabe