Genetic Testing Reveals Married Couple Is Actually Related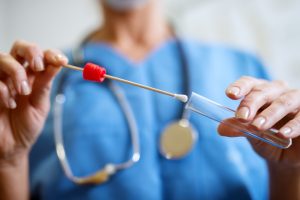 What if you discovered that your spouse was related to you? Even worse, what if you discovered this after years of being married to them?
There was a recent viral video where a couple revealed that they discovered that they were siblings. While explaining their relationship, they shared that they had been together for 13 years. Throughout those 13 years, the couple had two children.
As sad as the situation is, this couple is not the only couple that's come across this type of discovery.
Almost a decade ago, there was a Brazilian couple that found out that they were brother and sister after 10 years of being together. Like the first couple we discussed, the Brazilian couple also has a child. In 2017, a couple from Mississippi learned during their IVF treatments that they were actually fraternal twins. In 2018, a woman discovered that her husband was actually her third cousin.
Stories like these make the news because they are surprising or shocking – but the truth is that it may be more common than people realize. MIT Technology Review reported that 26 million people took at-home ancestry and DNA tests between 2013 and 2018. A You.gov report from 2022 revealed that "Two in 10 Americans (21%) say they've taken a mail-in DNA test, and 27% say a close family member — such as a parent, sibling, or child — has taken a test." As more and more people take these tests, it is logical to assume that at least some of them are going to learn they're related to their spouses.
What is genetic testing?
Genetic testing is a process where your DNA is examined and tested for any changes in your genes. This process is often used to search for signs of disease or illness.
But there are other forms of genetic testing that can reveal matches between siblings. One of the methods is autosomal DNA testing.
Autosomal DNA testing is a method that allows you to look at the code that exists inside of your chromosomes. It's a method that is used to discover your ethnic makeup and reveal information about your genetic history.
From autosomal DNA testing, you can discover:
Where your ancestors lived
Who your ancestors were
Personal information about your current family members
How autosomal DNA testing helps track family members
There are various DNA tests that people use to discover their family history and ethnicity. Some of these tests are popular tests like 23andMe and AncestryDNA. Genealogy tests focus on each portion of your DNA and combine the results with the genetic information from other sources of data. This data can be links in your family tree or the DNA samples of other family members.
All DNA tests require a sample of your DNA. With autosomal DNA testing, a portion of your DNA is examined to help identify your ancestry. The process examines less than 1% of your genome.
But there are some limits with autosomal testing. This method is beneficial for anyone who wants to know their parents' lineage.
Autosomal testing can produce results for five or six generations back. For testing on siblings or cousins, there may be additional sampling required. The accuracy of the tests also varies. It all depends on what type of test is performed and the type of service.
Some of the different types of testing involve paternity testing, diagnostic testing, and carrier testing. Paternity testing and carrier testing are the tests that produce the most accurate results.
Legal consequences for married couples who are related
Under Maryland law, a person is prohibited from marrying immediate family members, even when you're not blood related. (The only exception seems to be step-siblings.) Couples who are related can marry, but the relation has to be pretty distant – think Rudy Giuliani marrying his third-cousin type of distant. There are also criminal penalties for incest.
But what about a couple that simply didn't know? Can the state force you to get divorced?
No. Maryland cannot force you to get divorced. And the truth is that unless you report it to someone, the chances are good that no one would ever know, anyway. There may be legal consequences if you commit an act of fraud, but if two people get married and find out later that they are related, they shouldn't face legal consequences.
How Rockville divorce lawyers at McCabe Russell, PA, can help you
If you've discovered that you and your spouse are related, you do need to think about different legal options. If you do not have children and you are in agreement about splitting up, an uncontested divorce is likely to be less stressful. If you do have children, however, or if one of you does not want to separate, then you could benefit from our divorce planning services.
At McCabe Russell, PA, we lend a sympathetic ear to each of our clients. We understand how devastating this news is for you and your family and want to help as much as possible. Our Rockville divorce lawyers can assess your situation and determine the best strategy for your separation. The separation is already difficult without worrying about additional legal repercussions.
We are prepared to guide you throughout every step of your separation. We pride ourselves on providing knowledgeable and professional services to our clients.
If you want to make the divorce process a smooth transition for your family, speak with an experienced divorce lawyer today. We can help you create a new and more functional structure that meets the needs of your family. We maintain offices in Fulton, Bethesda, Columbia, and Rockville. Call our office or complete our contact form to schedule an appointment.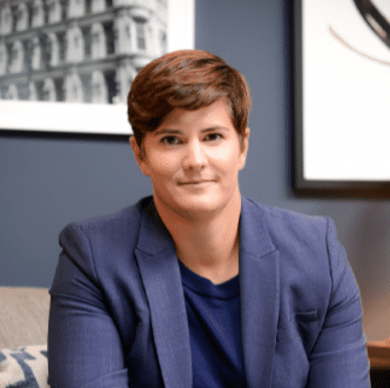 Emily has earned the well-deserved reputation among her colleagues for her willingness to successfully take on some of the most difficult divorce and custody cases throughout the state. Without a doubt, Emily is the trial attorney you want seated on your side of the courtroom.
Find out more about Emily Russell