Divorcing a Spouse with Substance Abuse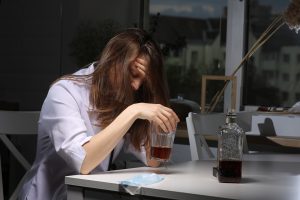 Divorcing your spouse when the two of you are sober is already a difficult process. When one spouse is suffering with an addiction, it can turn the divorce process upside down. A spouse suffering from an addiction can make marital life so turbulent. Their actions can bring instability to the household.
One couple is publicly dealing with the consequences of addiction in a marriage. Rascal Flatts guitarist Joe Don Rooney and his estranged wife Tiffany Fallon Rooney are preparing for a settlement conference this March. The two filed for divorce in January of 2021 for a couple of reasons.
Adultery was one of the reasons stated by both parties. But Tiffany also states that Rooney's "habitual alcoholism and drug use" also contributed to the split. Although Rooney cites in several documents that Tiffany had an affair, Tiffany allegedly admits that she had started to see someone else after he withdrew from the relationship because of drug and alcohol use.
Since the beginning of the process, Tiffany has always been upfront about her adultery. But Rooney allegedly has not been honest about his adultery and drug abuse. Rooney has admitted that he does not believe substance abuse is the reason their marriage has ended.
How substance abuse affects a marriage
Dealing with a spouse who has an addiction is a rollercoaster ride. Your spouse could act in ways that are foreign to themselves and you. This can cause you to rightfully lose trust with your spouse. Your spouse's addiction can cause a huge rift between the two of you. It can affect your romantic life, finances, and parenting responsibilities. In a best case scenario, your spouse will withdraw and neglect you. In the worst case scenario, your spouse can become violent and harm you and your children.
Different types of addicts
Addiction does not show up in the same manner for every spouse. Regardless of the type of substance, there are different types of addicts.
These categories include:
The dysfunctional addict. This is the addict that fails to maintain stability. They are in and out of rehab and have a hard time maintaining a job. They may also have a record of criminal activity.
The functional addict. The functional addict is the addict that can still function through their addiction. They can still show up for work and appear as if they are normal. These are the people who you wouldn't suspect would be suffering with an addiction.
The" junkie". This is the addict that is beyond the point of dysfunction. At this stage, the substance abuse is so bad that any day the spouse could die. At this point, the substance abuse has been long-term. This is the most dangerous addict to be around.
Read more: Divorcing a Gambling Addict: What You Should Know
What should I do to prepare to divorce a spouse with substance abuse problems?
As the partner of an addicted spouse, you are at risk of falling victim to your spouse's bad moods. If your spouse is abusive, they could be a danger to you. If you have children, this could become a more sensitive matter. The safety and needs of your children will take precedence. But substance abuse alone will not eliminate your spouse from custody.
To make the divorce process as safe as possible for you and your children, you need practical steps. These steps can keep you safe and ensure that the divorce process will be smooth for you.
Documenting your spouse's substance abuse
One action that you want to take is to track your spouse's substance abuse. You need some documentation that can speak to the nature of your spouse's addiction. This documentation could be electronic records, receipts of drug purchases, credit card statements, and copies of transactions over financial apps like Cash App.
If you have any photographic or video footage of your spouse's drug use, that may also be considered. You may even be able to use confessions where your spouse admits to using drugs.
Some spouses even go so far as to hire a private investigator to follow their spouse to obtain evidence.
Create a safe exit strategy
Your next step would be to create a safe exit strategy for yourself and your children. This strategy will depend upon your spouse's role in the household. If your spouse is a threat to your family, you may have to consider seeking a protective order. You may also be able to obtain an emergency child custody order.
Your spouse may do something dangerous to the children as a form of retaliation. Keeping a trail of your spouse's abuse will make it easier to obtain these orders. You may also want to communicate with your friends and family and inform them of your exit strategy. This will keep everyone on the same page in case the spouse attempts to reach out to your family members. Even if your spouse is the breadwinner, these options are still available to you. There are legal protections that you can use to gain access to your financial accounts.
Create a strategy for child custody
You also want to consider speaking with a divorce attorney about future custody arrangements.
The speed of your child custody arrangements will be determined by your spouse's unstable nature. The more unruly your spouse is, the faster the courts want to enforce a safe child custody order.
When divorcing a spouse with an addiction, timing is important. The length of time that your temporary custody order will take, in some cases, depends when divorce papers will be sent to your spouse. You want to speak with a divorce attorney and create the most timely strategy for your divorce process.
To help you and your family safely end your marriage, speak with a high conflict divorce attorney from McCabe Russell, PA today. Call our Bethesda divorce attorneys or complete our contact form to schedule a consultation today. We maintain additional offices in Fulton, Rockville, and Columbia for your convenience.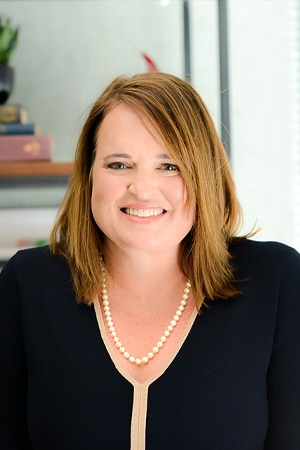 Heather is the firm's managing partner and divorce law guru. Heather knows all the ins and outs of divorce in Maryland and DC, and she knows exactly what to do to put her clients in a position to accomplish their goals.
Find out more about Heather McCabe