Denying a Request for Spousal Support – Can the Court Do That?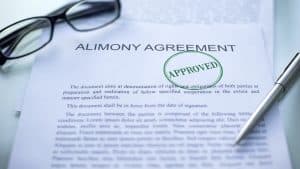 The news features a seemingly near-constant stream of headlines announcing celebrity divorces and the often-exorbitant settlement and alimony amounts. This may make it seem like spousal support after a couple – any couple – splits up is a foregone conclusion, but that is not always the case. While one partner may request spousal support as part of the divorce settlement, there is no guarantee that their soon-to-be ex will agree to it or that that judge will even grant the request.
Singer, songwriter, record producer, and actor Shaffer Chimere Smith, known professionally as Ne-Yo, recently split with his wife of more than six years, Crystal Renay Williams Smith. The divorce was initiated by Crystal Smith, who in her filing asked the court to grant her full physical custody and joint legal custody of the couple's three children, as well as child support and spousal support. While Crystal Smith may have expected her estranged husband to go along with this, Ne-Yo has made it clear that he does not intend to pay alimony.
In his fight to deny alimony, Ne-Yo claims that Crystal Smith is capable of supporting herself financially if she gets a job. While Ne-Yo is certainly entitled to his opinion on the matter, the court does not base a decision regarding spousal support on whether or not either party is amenable to the idea. In other words, one spouse's reluctance to pay spousal support has little bearing on the court's decision. Instead, the court will consider a variety of factors before determining if there are strong legal grounds to deny spousal support.
While Ne-Yo and Crystal Smith's divorce proceedings will take place in Georgia, the state in which they reside and where Crystal Smith filed her divorce paperwork, here in Maryland the laws regarding spousal support are quite specific. If you or a loved one is considering filing for divorce in Columbia, it is important to understand the laws regarding alimony, including the various types of spousal support, who is entitled to spousal support, and the grounds upon which a request for spousal support may be denied.
How is alimony awarded in Maryland?
Individuals filing for divorce should know that alimony is not awarded automatically. Instead, it is granted on a case-by-case basis, depending on specific factors. Among the many factors considered are:
The length of the marriage is an important factor in determining alimony and is especially crucial in deciding how long any spousal support, if awarded, will last.
The court will consider your financial circumstances during the marriage, as well as your current financial situation and future financial needs. For instance, if one spouse is fully or even partially financially dependent on the other, the court will consider that in their alimony ruling. One spouse may have stayed at home taking care of the couple's children or could be unable to work due to a disability.
Standard of living. The manner in which the divorcing couple has grown accustomed to living will be considered.
Grounds for divorce. The judge will consider the reason or reasons for the divorce in deciding whether or not to award spousal support.
The court will take into account the age of each spouse and how long each person may reasonably be expected to continue working.
Physical and mental health. If one partner has a physical or mental health condition that interferes with their ability to support themselves financially and they are therefore financially dependent upon their spouse, the request for alimony may be granted.
It is important to note that even when spousal support is granted, the court determines the length of time it will last. For example, the court may award:
Alimony pendente lite. This is temporary spousal support awarded for the time between when a spouse files for divorce and requests alimony and when the divorce is finalized. Alimony pendente lite helps maintain the standard of living but does not mean that alimony will be awarded as part of the divorce agreement.
Rehabilitative alimony. The most common type of spousal support, rehabilitative alimony is intended to help the lower-earning spouse get back on their feet after the marriage ends. Rehabilitative alimony typically lasts from three to 10 years, depending on the circumstances. This is often awarded as a way to help support the spouse while they reenter the workforce or complete an academic degree or job training that will help them secure gainful employment.
Indefinite alimony. Awarded in rarer instances, indefinite alimony has no specific end point but can be modified in the future. It may be awarded based on the age, health, or existing disability of the spouse seeking support, if that condition means they are incapable of ever being able to support themselves. It may also be awarded if one spouse's standard of living is significantly better than the other.
What are common reasons for denial of spousal support in Maryland?
Denial of spousal support does happen, particularly in situations where the court determines that the person seeking the support does not actually need it. This may be because that individual has never been financially dependent on their spouse, or, as Ne-Yo claims in his case, they are capable of supporting themselves by getting a job.
Prior to their marriage, Crystal Smith worked as a model and reality television personality. If the court determines that she is able to secure a job and earn a salary that will maintain her standard of living, her request for spousal support may be denied. The court will also take into consideration if Crystal Smith has been a stay-at-home parent and primary caregiver to the couple's three young children over the course of the marriage. This may be a strike against Ne-Yo's attempt to deny spousal support – at least temporarily as Crystal Smith gets back on her feet.
Spousal support may also be denied if the spouse it is being requested of is unable to pay it. If paying alimony would be a financial burden on the person paying it, the judge will not grant spousal support.
And of course, spousal support can be denied if the couple has a pre-nuptial agreement that outlines the terms of any spousal support in the event of a divorce, including no spousal support. If the pre-nuptial agreement is valid, the court will abide by it and not award alimony. In the case of Ne-Yo and his wife, it is unclear if the couple has a pre-nuptial agreement in place.
Whether you are hoping for alimony in your divorce agreement – or hoping to deny a request for alimony – it is crucial that you have an experienced Columbia divorce lawyer on your side. From our offices in Columbia, Bethesda, Fulton, and Rockville, Maryland, the divorce attorneys at McCabe Russell, PA guide clients through divorce and other family law matters with knowledge and compassion.
We understand how life-changing divorce can be, and we are committed to helping you through the process while protecting you and your children. This includes convincing the court that spousal support is – or is not – necessary. Call us today at 443-917-3347 or complete our contact form to schedule a consultation.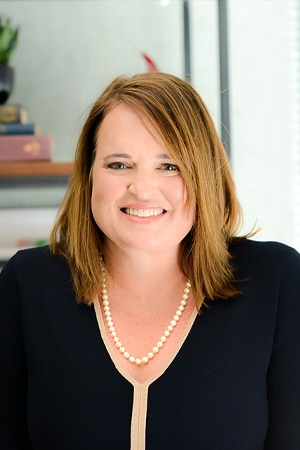 Heather is the firm's managing partner and divorce law guru. Heather knows all the ins and outs of divorce in Maryland and DC, and she knows exactly what to do to put her clients in a position to accomplish their goals.
Find out more about Heather McCabe