Custody Paper Service Issues – Lessons from Olivia Wilde and Jason Sudeikis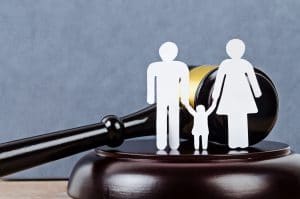 When you make the decision to separate, it can be difficult to navigate the process of child custody, especially if one party is avoiding making the necessary decisions; or perhaps, a busy schedule makes it difficult for you to sit down and get the paperwork in order.
It seems that celebrity and "Ted Lasso" star Jason Sudeikis was facing these same issues, as his ex-fiancée was served child custody papers on stage as she was premiering the first trailer for her new movie. While Sudeikis likely had no idea that the papers were going to be served in such a public manner, it seems perhaps Wilde was either too busy with her new projects to deal with previous attempts to reach her to sign the paperwork, or she might have been avoiding dealing with the difficult matter altogether.
Custody battles affect even the most famous people
While Olivia Wilde was presenting her first trailer for her new film Don't Worry Darling at CinemaCon, a person approached the stage and slid an envelope towards the actress and filmmaker, details USA Today. At first, Wilde thought it might be a script, but it turned out to be custody papers from her former fiancé, Jason Sudeikis. Sudeikis claims that he had no idea that the papers would be served to her in such a public manner, and that he would not have wanted it done that way. The couple were engaged for five years, and had two children together in that time.
This display brings up two matters that should be discussed: service issues that many partners face when trying to get divorced or come to an agreement on custody matters; and how non-married couples deal with matters of child custody.
What can I do if I'm having difficulty serving legal papers?
When you need to separate from your significant other, you both must sign paperwork in order for your separation to be legal. The same is true of all the decisions made from that separation, such as child custody and child support. In some cases, one of the parties may not wish to deal with the paperwork, or avoid it altogether because they do not want to sign the papers at all. Sometimes, one of the spouse's work schedules is too busy, or they have moved and not left a forwarding address. Whatever the case, it can be difficult to get both parties to sign the paperwork.
While spouses or the parties of the separation cannot serve the papers to each other personally, service of legal documents can be done by a third party who is not part of the case. Examples of those who can serve these legal documents include:
A sheriff
Via private process (through a process serving company or by a non-party above the age of 18)
By certified mail with a return receipt
These people are known as process servers, and they must serve the party or an individual (who is of suitable age) who lives with the other party.
If the efforts to serve the documents prove fruitless, you can try to serve the papers through Service by Posting or Publication. Once you can prove that reasonable efforts have been made to try and serve the papers (it's important to document all efforts of attempting to serve the papers), then the court may order that:
A notice be sent through the mail to the other party's last known address
The sheriff can be allowed to post the notice at the courthouse
The notice can be published in the local newspaper
How does being unmarried change how child custody is handled?
If you are someone like Sudeikis and Wilde who had children but never married, then gaining custody over your children is handled similarly to how married couples handle it. The only difference is that the paternity of the father must be established before he can ask for custody of the children. Once that is proven, then the father can proceed.
Parents can request legal and/or physical custody of their children. The parent with legal custody decides things such as education, medical treatment, and religion. Physical custody determines which parent the child will live with. There is joint custody allowed for both options.
If you are having difficulty serving legal documents as a part of your divorce, you are not alone. Even celebrities face this dilemma. Sometimes, it may require you using every avenue at hand in order to get your papers served, but there are lots of options available.
If you are having difficulties with divorce or custody papers, our Fulton divorce and custody lawyers want to help. We know this can be an emotional and stressful time, so let us take care of the oftentimes confusing legal aspects. Contact the family law attorneys at McCabe Russell, PA today. We serve families in Fulton, Bethesda, Rockville, and Columbia. We invite you to schedule a consultation by calling 443-917-3347 or filling our contact form.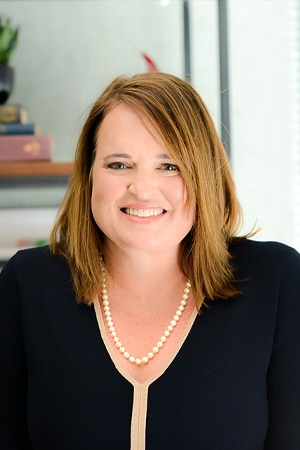 Heather is the firm's managing partner and divorce law guru. Heather knows all the ins and outs of divorce in Maryland and DC, and she knows exactly what to do to put her clients in a position to accomplish their goals.
Find out more about Heather McCabe