Changes Coming to Child Support Guidelines in Maryland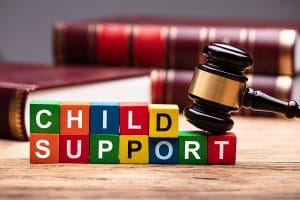 Starting tomorrow, July 1, 2022, several changes to Maryland's child support guidelines will go into effect, the most notable of which involve an increase in support and a change in the definition of voluntary impoverishment. Child support guidelines are reviewed every few years to account for factors like inflation or recessions.
Although these changes were set to take effect in October of 2021, the implementation date was delayed until July of 2022 due to the COVID-19 pandemic. It's important to be aware of what's different, as the changes will affect all child support cases going forward.
Here in Maryland, child support obligations are typically determined through state child support guidelines and calculators. Although co-parents are free to reach an agreement regarding child support on their own, like through mediation or collaborative divorce, the court must approve agreements to ensure they comply with the law, are fair, and are in the best interest of the child.
The following changes are set to go into effect starting on July 1, 2022:
Guideline range
The child support guidelines are determined by the parents' combined adjusted income. Previously, this range was up to $15,000 per month. Now, it will be up to $30,000 per month. What this means is that any couple whose combined income exceeds the $30K/month range will have their child support awarded at a judge's discretion rather than using the calculator model.
Self-support reserve
A self-support reserve, or SSR, is the minimum amount of income a parent may keep after paying their child support. Previously, the guidance was $867, but there was no law stating the court could deviate to ensure a parent was left with anything at all. Now, however, the SSR amount is $1,145 and the court has the option to deviate if a child support obligation leaves a parent with less.
Voluntary impoverishment
By statute, the court can now assign an "income" to a parent who is voluntarily unemployed, impoverished, or earning a lower amount than their potential income. This can include those being paid "under the table," to hide income, volunteering for fewer shifts, refusing to look for employment, and the like. Before July 1, there was no statutory definition or guidance for voluntary impoverishment. The new changes address this and give the court discretion to "add" income for a parent if they find evidence to do so.
Declining to order child support
Another important change – although only to be used in rare circumstances – gives the court the authority to decline to order child support altogether. A judge may decline to issue a child support order when:
The non-custodial parent is seeking support, and the custodial parent significantly contributes to the child's expenses
The parent from whom support is being sought is unemployed, has no resources, and is incarcerated now and in the near future
The parent is committed to a psychiatric facility at least until the time child support would expire
The parent is permanently disabled, unable to gain or maintain employment, and receiving Social Security disability benefits
The parent is unable to pay support due to rehabilitation, hospitalization, or criminal detainment
How our Fulton child support lawyers can help
Whether you want to establish or modify a child support order, an experienced family law attorney can protect your rights and the rights of your child. Maryland child support guidelines are meant to ensure parents have the means to provide for their children as well as meet their own needs. Because the court does have discretion in making some of these decisions, our attorneys work to make sure judges have all the necessary information they need to make the right determination.
Generally, when the court is making a decision regarding the amount of child support, they look at the following factors:
Each parent's actual monthly income, which includes salary and wages, but also things like Social Security benefits, bonuses, workers' compensation, and alimony. However, the court can't count things like public assistance or food stamps as income.
Each parent's adjusted actual monthly income, which means the actual income minus any pre-existing child support or alimony payments the parent may be currently paying from a previous relationship or marriage.
Health insurance expenses, and which parent is responsible for those payments or benefits.
Outside medical expenses, meaning those not covered by health insurance, like orthodontia, dental treatments, physical therapy, psychologists, and others.
Financial and bank statements, from the parent seeking child support. This helps the court make a fair decision. Parents who do not fully disclose their finances can be face criminal penalties.
If you are preparing for a child support case, it's important you understand all of these upcoming changes to Maryland's guidelines. The family law attorneys at McCabe Russell, PA are happy to talk you through them. We always work in the best interests of your children, and your family. When you're ready to set up a consultation, call 443.917.3347 or reach out to us through our contact form. We also offer phone and video consultations. We maintain offices in Fulton, Columbia, Bethesda, and Rockville for your convenience.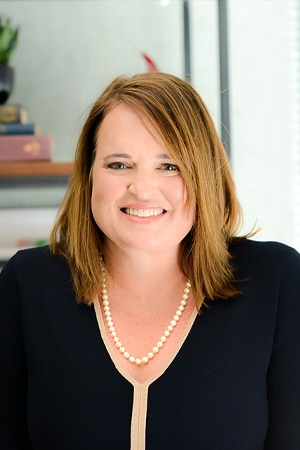 Heather is the firm's managing partner and divorce law guru. Heather knows all the ins and outs of divorce in Maryland and DC, and she knows exactly what to do to put her clients in a position to accomplish their goals.
Find out more about Heather McCabe