Bethenny Frankel to Kanye West: Keep Your Divorce Private!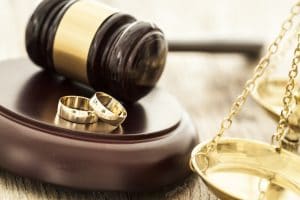 Going through a divorce is never easy. Going through a public divorce is even more difficult. When you're one of the most famous celebrities in the world, a media frenzy about your split means people watching your every move, digging for every detail, and hanging on every word that comes out of your mouth (or social media account).
Although it's never a good idea to document your feelings and opinions about your divorce on social media, music mogul Kanye West has recently taken to Instagram, with multiple posts about his ex, Kim Kardashian. The since-deleted posts ran the gamut from criticizing Kardashian's parenting to veiled threats about her current boyfriend Pete Davidson to his myriad efforts of trying to "win" her back.
Divorce advice from one celeb to another
On a recent episode of her podcast "Just B With Bethenny Frankel," the former Real Housewives of New York City star put out a warning to Kanye, speaking as someone who also went through a very high-profile divorce. She noted:
Kanye, in particular, is really, really shedding a light on his divorce and he's talking into the court of public opinion instead of talking to the court of the custody of your children. My advice to Kanye would be: You have to stay the course. You cannot go rogue and take matters into your own hands when it comes to the divorce and custody process. It will only hurt you.
Frankel knows a thing or two about a messy divorce, having filed for divorce from her ex-husband Jason Hoppy in 2013. It took a full eight years to finalize the split, twice as long as the marriage lasted. The majority of their years-long divorce battle had to do with child custody issues over their daughter, now age 11 and living with Frankel full-time. On her podcast, she encourages West to think about the well-being of his children over attacking his ex-wife on social media:
Here's the deal: Judges want what's best for the children. All they want is what's best for the children. Now, Kanye's talking about how he doesn't want his daughter who's 8 to be on TikTok and he didn't approve this. He's asking all of us to rally around him … [but] that's going to be a really hard argument for him.
She makes an excellent point here. Divorces don't happen in the court of public opinion, even though West appears to be attempting to get fans on his side. In fact, as Frankel points out, the only thing the courts care about in child custody issues is the best interests of the child – nothing else matters.
There is no one standard definition for what constitutes the "best interests of a child," but ChildWelfare.gov explains these determinations are made "by considering a number of factors related to the child's circumstances and the parent or caregiver's circumstances and capacity to parent, with the child's ultimate safety and well-being the paramount concern."
The court is likely to look unfavorably on one parent attempting to drum up public support by slamming their ex on social media, especially someone like Kanye West, who has 14.2 million followers on Instagram. Frankel also posted another warning on her own Instagram account:
You cannot play to the court of public opinion and avoid the court of law. Custody & Divorce is a process (albeit a sometimes long and arduous one)…you cannot beat the system. You cannot PR your way out of it and judges do not like side shows & games…When dealing with children, the stakes are as high as possible…it's a serious matter from an emotional and custody standpoint.
As West and Kardashian's daughter is eight years old, it's entirely possible she is witnessing this entire spectacle – another issue on which the court will likely look unfavorably.
Eventually, West deleted the alarming posts and uploaded an apology to Instagram (although that post is also no longer available), stating:
I've learned that using all caps makes people feel like I'm screaming at them. I'm working on my communication. I can benefit from a team of creative professionals, organizers, mobilizers and community leaders. Thank everybody for supporting me. I know sharing screen shots was jarring and came off as harassing Kim. I take accountability. I'm still learning in real time. I don't have all the answers. To be [a] good leader is to be a good listener.
Why did West take the posts down? We don't know, but we might guess he took the advice of a good family law attorney. Even if you're not Kanye West, Kim Kardashian, or Bethenny Frankel, you should never try to play out your divorce in the court of public opinion or social media. As you can see, even though West deleted all of his Instagram posts, we all still know about them and the screencaps live on forever. Remember, if you post something regarding your divorce or court case in anger or frustration – even if you delete it later – you must assume that someone, somewhere will see it and save it to use against you.
In the meantime, if you need help with a divorce or family law matter, the Fulton attorneys at McCabe Russell, P.A. are here for you. We understand that sometimes things feel messy, and that's okay. Let us help straighten things out and make things easier while we advocate for you and your children. To set up a consultation, call 443-917-3347 or reach out to us through our contact form. We also maintain offices in Rockville, Bethesda, and Columbia.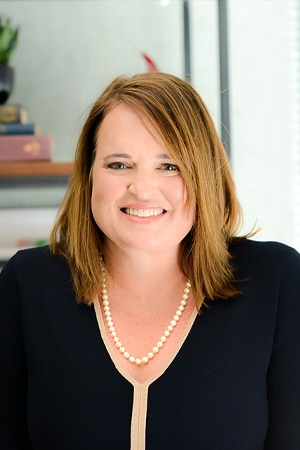 Heather is the firm's managing partner and divorce law guru. Heather knows all the ins and outs of divorce in Maryland and DC, and she knows exactly what to do to put her clients in a position to accomplish their goals.
Find out more about Heather McCabe