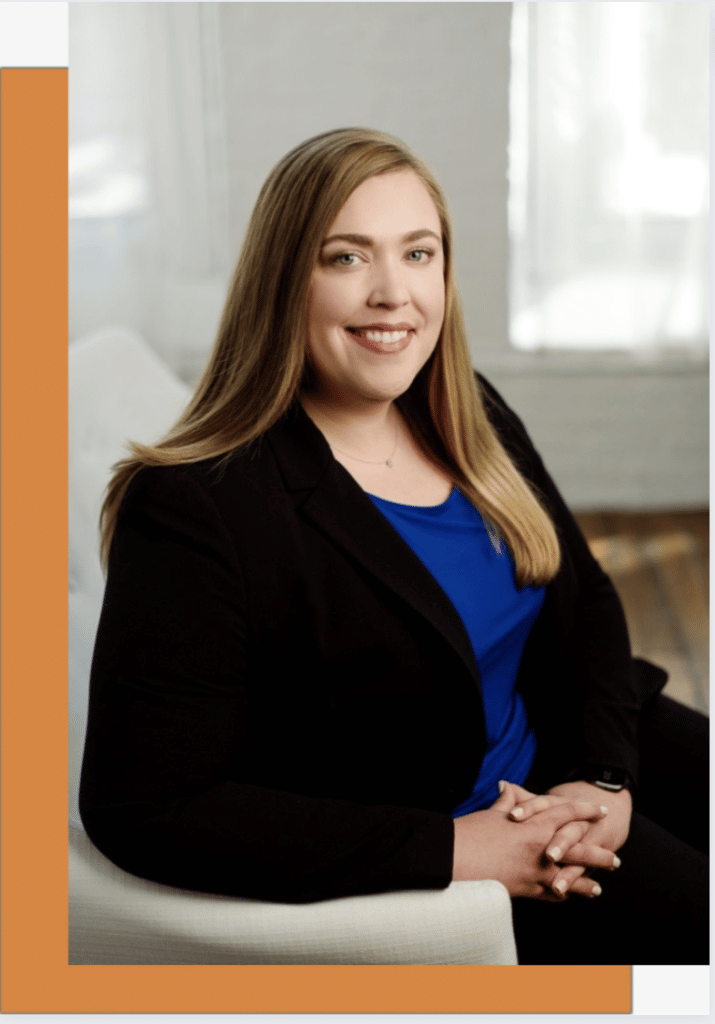 Rebecca Neal, Esq.
Associate Attorney
Rebecca Neal graduated from Frostburg State University in 2013 with a degree in Law and Society with a concentration in Criminal Justice and with minors in Political Science and Sociology. Rebecca received her law degree in 2016 from Savannah Law School and returned home to Maryland to begin her career shortly after.
Rebecca has been a member of the Maryland Bar since 2018. Rebecca spent her first year as an attorney working for Maryland Delegate Haven N. Shoemaker, Jr., in a general practice firm in Carroll County. Though Rebecca found a general practice firm to be interesting and exciting, she quickly realized her passion for family law, and has been practicing family law exclusively ever since.
Rebecca later joined McCabe and Russell, P.A. as an Associate Attorney in 2022. Understanding that her clients are likely going through a life change and stressful period in their lives, Rebecca is empathetic, patient, and strives to make life easier for her clients. Rebecca describes herself as a realist that will tell you what you need to hear to set realistic expectations but will do so after extensively talking through all possibilities and offering options and solutions.
Rebecca excels at negotiating and settling cases with favorable outcomes for her clients to save them the additional headache, time, money, and stress associated with going to trial. Though she is friendly with clients and enjoys crafting settlements to assist her clients, Rebecca will zealously advocate for her clients in the court room when necessary. Rebecca finds it most rewarding to be able to help people through some of the hardest and most stressful times of their lives. Rebecca's clients come to find that she is on their team and fighting for their goals to reach the best possible outcome.
Rebecca grew up in Carroll County, Maryland, and you may see her out on the hiking path, at a Raven's game, or hanging out with her kitties Belle and Zoey in her spare time.
Education
JD, Savannah Law School, 2018
Bar Admissions