Kelly Clarkson Scores a Victory in Ongoing Divorce Battle
Singer-songwriter and television personality Kelly Clarkson recently received a big win in her ongoing divorce from estranged husband Brandon Blackstock. A judge awarded Clarkson ownership of the couple's Montana ranch, although Blackstock currently lives there as his primary residence, and requested it designated as marital property. The two are divorcing after seven years of marriage.
Because the couple's split is unfortunately acrimonious and public, many of the court matters are out in the media, giving us an insight into what both a high-conflict and a high-asset divorce looks like.
US magazine provides a timeline of the couple's divorce details so far, who are splitting due to "irreconcilable differences":
Lawsuits and countersuits
Blackstone's father's management company, Starstruck Management Group, filed suit against Clarkson in September 2020, alleging she owes them $1.4 million in unpaid commissions. Starstruck also claims Clarkson failed to pay commissions on her work on The Kelly Clarkson Show and The Voice and will owe over $5.4 million by the end of 2021.
Clarkson countersued on the grounds that Starstruck Management Group violated the California Labor Code "procuring, offering, promising, or attempting to procure employment or engagements" without a proper license. These lawsuits are ongoing.
Clarkson also requested the court declare her legally single and restore her last name, which was granted in September.
Related blog: Signs You Might be Facing a High-Conflict Divorce
Child custody
Clarkson and Blackstone have two children; a six-year-old daughter and four-year-old son. Clarkson will retain primary child custody, with the two parents sharing joint physical and legal custody. What this means is that the children will live with Clarkson at least 65 percent of the time. Court documents show that the children will split holiday and spring break time between their parents, and Blackstock will FaceTime the kids every day at a mutually agreed-upon time.
Court documents for the custody agreement read, "The Court finds that under the circumstances present in this case, the interest in providing stability and continuity for the minor children weighs in favor of Petitioner having primary custody. The level of conflict between the parents has increased. The parties have a difficult time coparenting due to issues of trust between them."
Further, because Blackstone now resides in Montana, he will have to travel to California the majority of the time to visit his children. As the court noted, "The court finds that the minor children are not now and have not been residents of Montana and that California is their home state."
Related blog: Five Tips to Get More Parenting Time With Your Child
Alimony and child support
The couple did have a prenuptial agreement that blocked alimony for Blackstone, and Clarkson asked the court to enforce it. Blackstone requested $301,000 in spousal support and $135,000 in child support per month, as well as asked Clarkson to pay his $2 million attorney fees. However, a Los Angeles County Court ruled Clarkson to pay only $150,000 per month in alimony, plus $45,601 in child support, for a total of $195,601 a month.
Related blog: What Are Child Support Payments Supposed to Cover?
Property and assets
One of the biggest points of contention in Clarkson and Blackstone's divorce is their Montana property. The couple quarantined there together during the pandemic, and Blackstone has remained on the ranch since they separated in November 2020. Clarkson wanted to sell the ranch, but the court denied her request. During court hearings, Blackstone testified he plans to leave the entertainment industry to become a full-time rancher. At that time, a judge ordered him to pay maintenance costs associated with the property (about $81,000 per month) – and if he failed to do, Clarkson could file another motion to sell the ranch.
Blackstone claimed the Montana ranch and its associated properties as shared marital assets, but in early October a judge disagreed, ruling Clarkson paid for and owns the $10.4 million property. The decision read, in part, "The Court therefore rejects Respondent's position that the Montana Ranch and other Montana properties are marital property owned 50/50 by the Parties."
This ruling is of note because, in their prenuptial agreement, the ownership of the ranch was to be based on "capital contributions," which means who contributed more to the property financially. Clarkson ensured her prenup was strong, and it worked.
Related blog: Keeping the House in the Divorce May Be More Costly Than You Think
What can we take from this story? Divorce can be a difficult process for anyone, no matter who you are. A well-written prenuptial or postnuptial agreement can help work out some of the stickier details right from the start. With the help of experienced and strategic attorneys, even spouses with an acrimonious divorce can come to mutual agreement on their divorce settlements and learn to co-parent together.
If you need help achieving your goals with your divorce, the Columbia divorce attorneys at McCabe Russell, P.A. want to help. We understand that you're ready for a fresh start, and we're ready to help get you there. Let us guide you through the process with strength and confidence. Set up a consultation with a member of our team today by calling 443-917-3347 or reaching out to us through our contact form today. We also maintain offices in Bethesda, Fulton, and Rockville.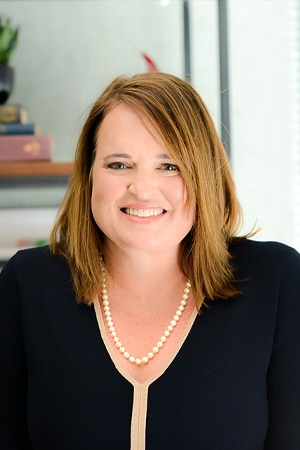 Heather is the firm's managing partner and divorce law guru. Heather knows all the ins and outs of divorce in Maryland and DC, and she knows exactly what to do to put her clients in a position to accomplish their goals.
Find out more about Heather McCabe